THREE THINGS.
in Three Things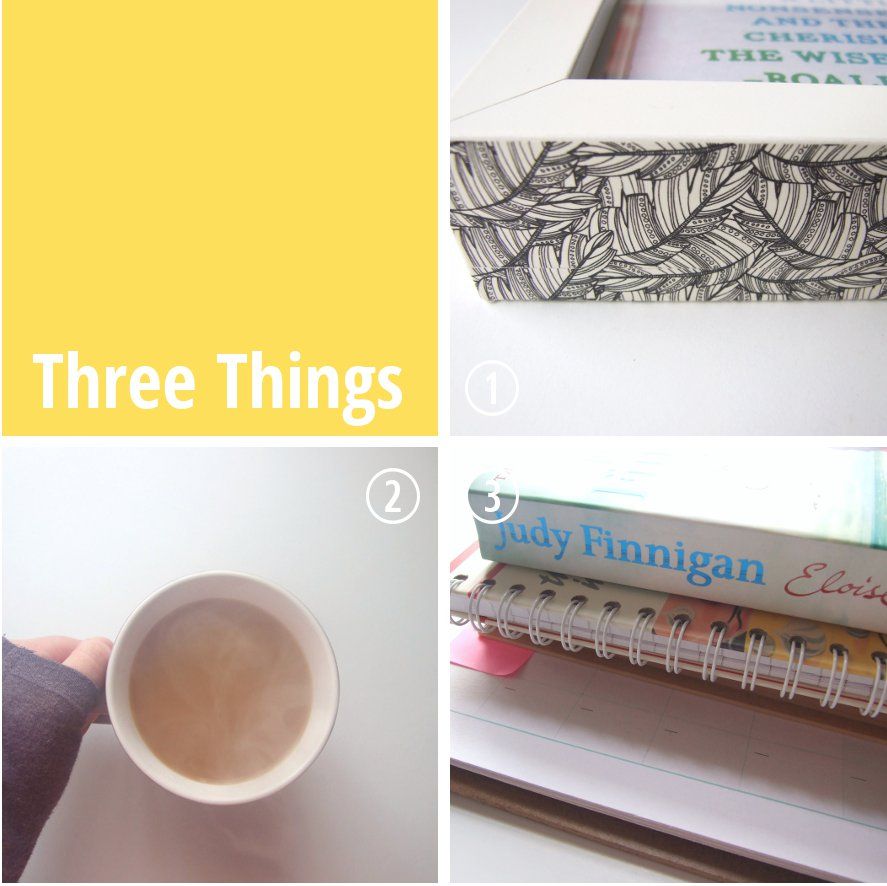 Three things I love right now.
1. Decorating my old picture frames using washi tape . Thanks to
Decor8
for the idea.
2. Steaming hot cups of tea on chilly mornings.
3. Next on my reading list, Judy Finnigan's
Eloise
.
How about you? What are you loving right now?