BLOG DESIGN TIPS AND TRICKS. PART 2 - HOW TO MAKE A BLOGGER BLOG NOT LOOK LIKE A BLOGGER BLOG.
in Blog Design Tips and Tricks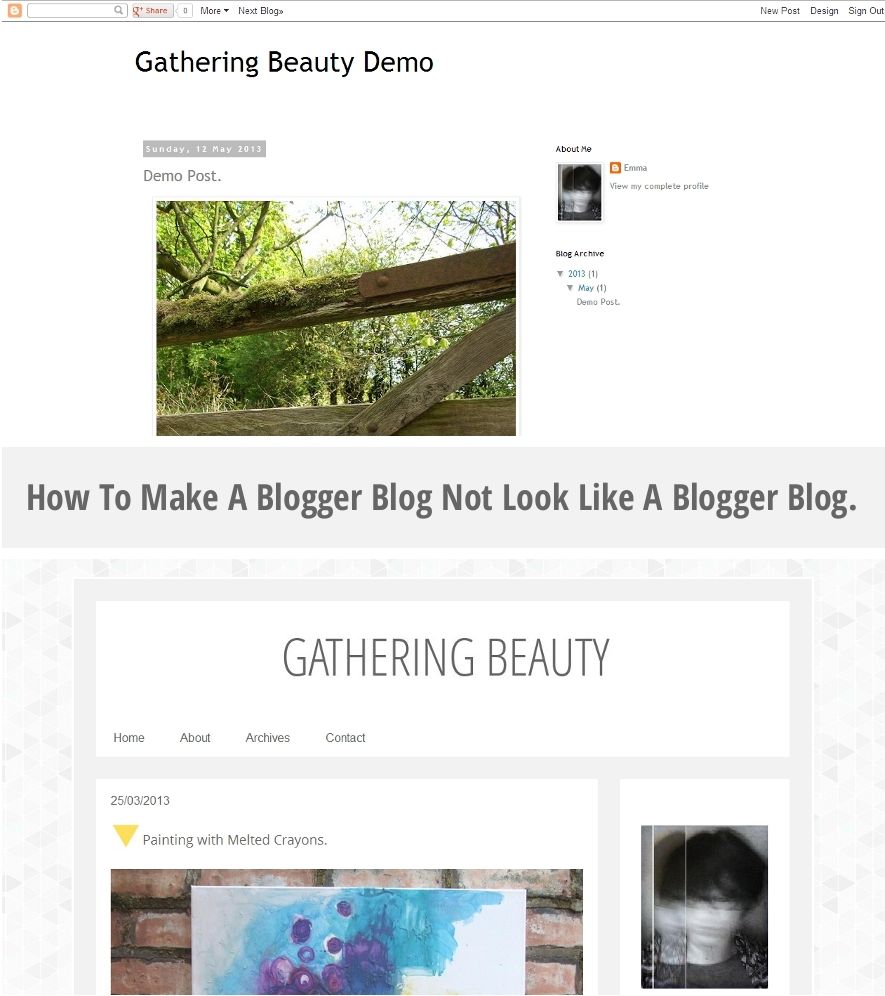 Here's a few more tips and tricks to help in designing your own blog. This time how to make your Blogger blog not look like a Blogger blog.
I love Blogger and I know a lot of other people do too but sometimes that means you get a lot of blogs that look exactly the same and just like a Blogger blog should. Here's a few ways you can customise your blog and make it stand out from the crowd.
Create a
custom header with navigation links
.
Remove the blogger navbar
at the top of your blog.
Remove the box shadows
surrounding your images.
Create a custom favicon
.
Remove the
'Showing posts with label ... show all posts'
box.
I know Blogger recently changed the way you edit the html in your blog. A lot of the tutorials out there ask you to select the 'expand widget templates' box which doesn't exist anymore. If you get stuck, like I did, you should read this post over on
Code it Pretty
about
how to use the new template editor
. It really helped.
And finally, if you want to start from scratch with a blank page
Pugly Pixel
has a great tutorial for
creating a static website out of a blogger blog
. It shows you how to remove all the standard blogger attributes including the pesky dashed border at the bottom of the page.
If you missed it here's
Part 1 Blog Design Tips and Tricks - The Basics
.
Next up, Part 3 - Making your blog pretty.